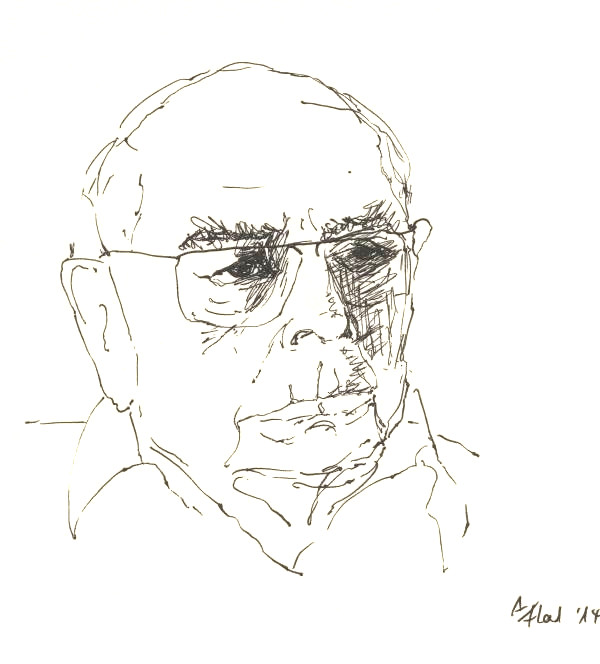 "Grandpa Flad", ink on paper, 12 x 12 cm, 2014 (privately owned)
The English version of this website is under construction and not yet completed.
Please switch to the German version for full access.
For the time being, most of the links below will redirect you to the German corresponding section.
Thank you for your patience.
If you are interested in acquiring an
original artwork,
I will be happy to inform you about
price and availability.
With a few exceptions, my works are also available
as signed prints.